NEW DELHI: Like airlines, carrying extra luggage on railways will now involve extra charges and a penalty. For decades, the railways have been lenient about passenger luggage — so much so that many passengers are not even aware how much baggage they are allowed to carry. Railway officials say the laxity has led to enormous quantities of luggage being carried, and a resulting barrage of complaints from fellow passengers.
Like airlines, railway rules say there are extra charges for the excess baggage, though at a lower rate. Extra luggage has to be booked in advance, and it has to be stowed in the luggage van.
Now, officials say excess baggage carried without paying fees will draw a penalty – the amount will be six times the fee, officials said.
The railways will start enforcing the rules through a special drive in the first week of June across all zones. Unlike at airports, where luggage of each passenger is weighed, the railways will depend on random checks. And besides the weight, they will also check for baggages that are bulky.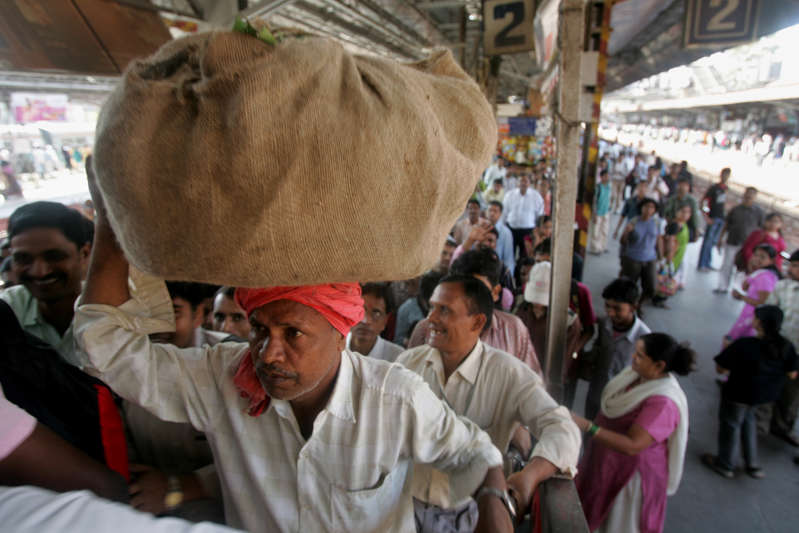 © Getty
"The rules were already in place, we are just enforcing them strictly now," Ved Prakash, a senior official of the Railway Board's Information department was quoted as saying by news agency Press Trust of India.
According to the rules, a passenger in first class air-conditioned compartment is allowed 70 kg of luggage for free and a maximum of 150 kg. An AC two-tier passenger can carry 50 kg of luggage for free and a maximum of 100 kg. A sleeper class and a second class passenger can carry luggage weighing upto 40 kg and 35 kg. The maximum baggage allowed is 80 kg and 70 kg.