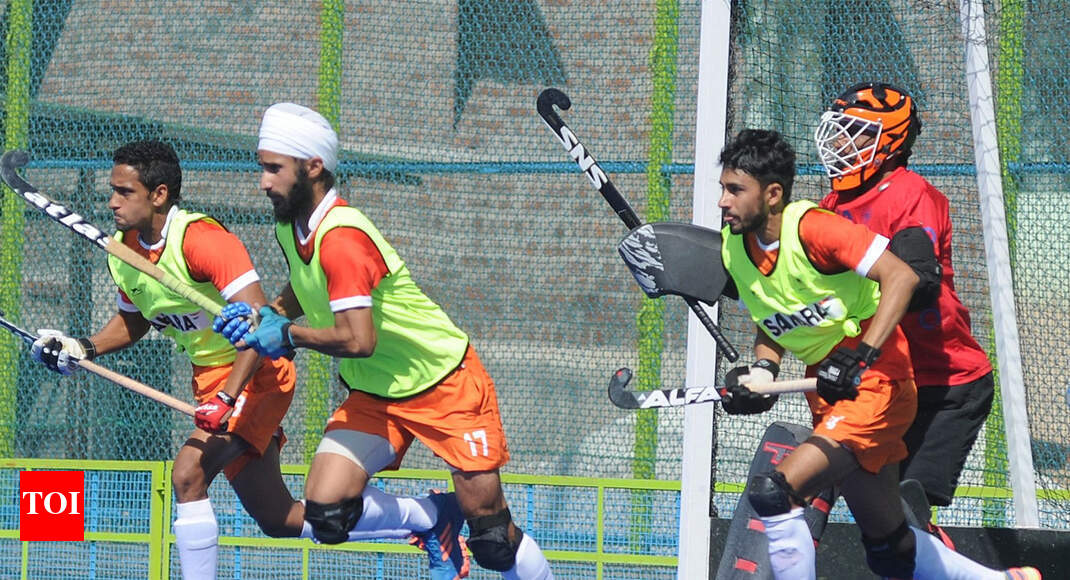 BENGALURU: India's junior men's team put up a clinical performance to beat Bangladesh senior team 4-0 in the first practice match played here at the SAI on Friday.
The practice matches have been provided as a warm-up before junior team embarks on their Belgium Tour in July while Bangladesh is treating the tournament as a dress rehearsal for Asian Games.
Striker Shilanand Lakra led the team's attack as he scored in the 4th minute to put the visitors on the back foot in the first quarter. His goal was scored off a penalty corner.
The Indian Junior Men's Team built on the momentum as Lakra scored another swift field goal in the 17th minute to give his team a 2-0 lead.
Though Bangladesh showed positive intent with improvised ball possession in the second and third quarter, they could not muster a goal.
Defensive errors in India's striking circle saw them concede a PC in the 38th minute that was brilliantly converted by skipper Dipsan Tirkey.
Three minutes later, Abharan Sudev Belmagga scored a field goal to take the home team's lead to 4-0. The visitors, meanwhile, tried to make a comeback in the final quarter, the Indian juniors held sway with a strong defensive structure to keep the opponents from scoring.