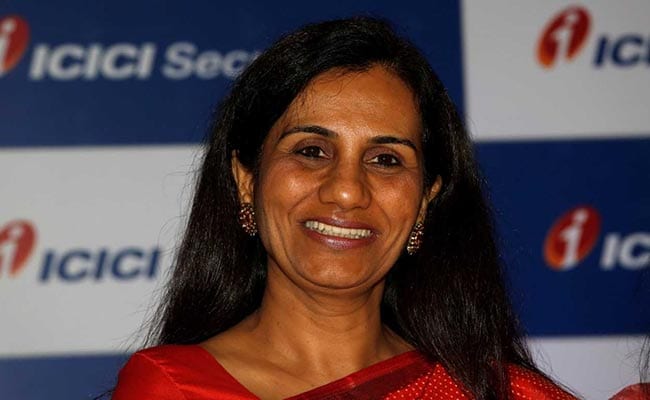 ICICI Bank on Friday denied a recent news report that said CEO Chanda Kochhar has been asked to go on leave until an independent enquiry on alleged cases of impropriety is concluded. "She is on her annual leave which was planned in advance," ICICI Bank, the country's largest private sector bank, said in a clarification to stock exchanges. The Mint newspaper report, citing sources, had also said that Ms Kochhar has been asked to "proceed on indefinite leave from the company…until an independent enquiry announced by the lender's board to probe alleged cases of impropriety is concluded." ICICI Bank's board also denied that "it has appointed any search committee to find her successor".
ICICI Bank had said earlier this week that it will institute an inquiry into the allegations raised by an anonymous whistle blower against chief executive Ms Kochhar. The bank is battling allegations that she allegedly favoured Videocon Group in its lending practices.
ICICI, India's third-biggest lender by assets, said the probe, headed by an independent person, would examine allegations that the chief executive did not adhere to provisions relating to the bank's code of conduct and whether her actions involved "conflict of interest".
Market regulator Sebi had also earlier served a notice on Chanda Kochhar on dealings of the bank with Videocon Group and Nupower, an entity in which her husband Deepak Kochhar has economic interests, ICICI Bank said.
Appropriate response would be submitted to the Sebi, the bank had said in a stock exchange filing.
The CBI has launched a preliminary investigation into Rs. 3,250 crore loan ICICI Bank had extended to Videocon in 2012 and the possible role of Deepak Kochhar.
In a statement a bank spokesperson said,"The ICICI Bank Board denies having asked Ms. Chanda Kochhar to go on leave. She is on her annual leave which was planned in advance. Further, the Board denies that it has appointed any search committee to find her successor."